About ImprovMX


The leading email forwarding provider

ImprovMX, a pioneer in the field of email forwarding, was founded in 2013 with a clear and straightforward mission: to simplify the process of setting up email forwarding. Since then, we have grown to become a market leader, trusted by over 100,000 satisfied users worldwide.

Today, we're proud to serve a diverse user base, including some of the world's leading companies. Throughout our growth, we've stayed true to our roots, offering free accessibility to our tool while continuously innovating and adding new features for an exceptional user experience.

As a 100% bootstrapped and independent company headquartered in France, our independence is one of our greatest strengths. We make decisions that are best for our users and our mission, free from outside investor pressures.
30,000,000+

Emails forwarded per month

100,000+

Enthusiastic users

10+

Years in business
— Over 100,000 users, including some of the world's leading organizations, trust ImprovMX to forward emails for their businesses, internal tools, side-projects or even hobbies.
Our core team
At the heart of ImprovMX is our diverse and dedicated team. We are a remote-first company, with team members who work tirelessly to ensure our service is top-notch.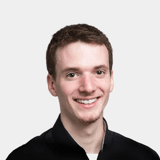 Antoine Minoux
Co-Founder & Head of Design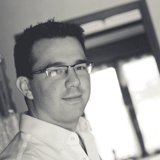 Cyril Nicodème
Co-Founder & Head of Engineering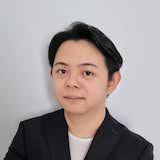 James Lee
Head of Product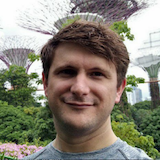 Matt Bowler
Customer Success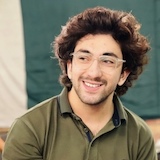 M. Muhaddis
Site Reliability Engineer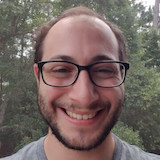 Nate Oster
Customer Success
Our values
At ImprovMX, we believe in a culture that values work-life balance, mental health, and family time. We're proud to offer a four-day work week, a no late-nighters policy, and a generous mental health stipend. We're also a parent-friendly company and offer six weeks of paid holidays each year.
We've been practicing these values for over a decade, and it's our firm belief that they've contributed to our success and longevity.
Our infrastructure
Our rock-solid infrastructure, lightning-fast deliverability, and simple, beautiful interface make us a trusted choice for businesses of all sizes. We pride ourselves on our world-class support and are committed to maintaining the highest standards of reliability.
Our future
We're not just here to stay; we're here to grow, innovate, and continually enhance our service. We're excited about what the future holds and look forward to continuing to serve our users in the best way possible.
If you have any suggestions or feedback, please reach out to us at support@improvmx.com. We'd love to hear from you!